mobistorage makes removals Easy
Removals Perth – Discover the simple and easy way!
If you are looking for the cheapest and most stress-free way for removals in Perth, then the best option for moving house is mobistorage.
mobistorage is a new age type of secure mobile container that is delivered to your home. Instead of having to book a removals company or truck, you just book a mobistorage unit to be delivered to you, pack the container and call us to collect it and deliver it to your next address. It's that simple!
The best part of using mobistorage for removals is that we can easily fit in with your time constraints.
We can deliver a mobistorage unit right to your front door, at a time that is convenient for you. We can deliver the mobistorage unit on the day of the move, the weekend before the move, a week before the move or whenever it suits you best.
The benefit of mobistorage for removals is that you can take your time packing the mobistorage unit at a time that works for you. If you are considering hiring a truck, trailer or removals company you will likely have to get the move all done in one day – making it a very rushed and stressful experience.
Once the mobistorage unit is packed, we will come and collect the mobistorage unit and drop it off to your new house. Or alternatively, we can store it at our secure storage facility until you're ready to move to your new address.
At mobistorage we can offer you a cost effective, stress free, and convenient moving experience.
The key benefits of using mobistorage over traditional removals options are:
DIY – You can save big on the costs of hiring removalists, removals trucks or trailers.
You can take your time packing the mobile container. No need to rush all in one day.
Choose from three different sizes of containers to meet your packing needs.
Get peace of mind knowing your belongings have been packed safely and securely.
If your moving plans or dates change, you can leave the unit securely at your property or store the unit at our secure self storage facility in Welshpool.
We are a one stop shop for all your moving needs – ask us about cardboard boxes and removal supplies that we can deliver with your mobistorage unit.
If you want to get a quote or learn more about how mobistorage can offer you a stress free moving experience contact our friendly team today on 1300 914 706 or send us an email enquiry here.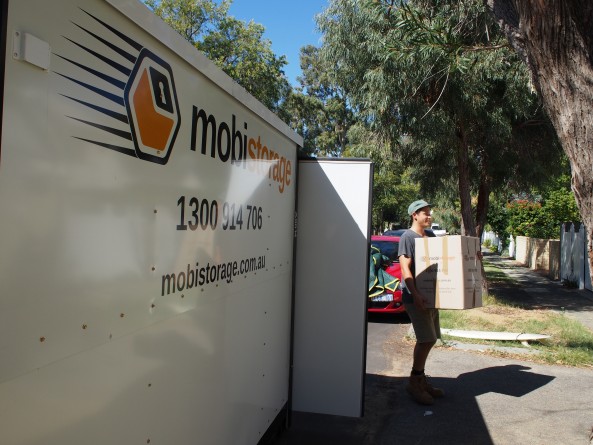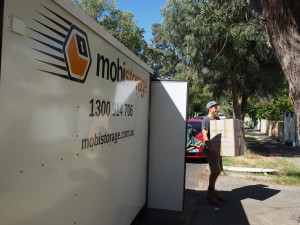 With mobistorage you can pack and load the container yourself, thereby saving costs on hiring removalists to do the heavy lifting for you.
More information 
mobistorage secure mobile storage units are the perfect solution for anyone moving house in Perth.
More information 
At mobistorage we have all the packing supplies you'll need to make your move a stress free experience.
More information